---
Group Assignment: Characterize Our CNC Machine
---
Individual Assignment: Chair & Rotational Table CNC Milling
Materials
| # | Name |
| --- | --- |
| 1 | CNC Milling Machine: Recontech 1312 (Manual) |
| 2 | 6mm Two-Flute Square Flat Milling Bit |
| 3 | 15mm Plywood |
| 4 | 12mm Fiberboard |
3D Designing with Fusion 360: Learn more from Week 2: Computer-Aided Design
After finishing designing the chair and the table, I unfolded their parts and placed them within one piece of flat plywood respectively.
Chair: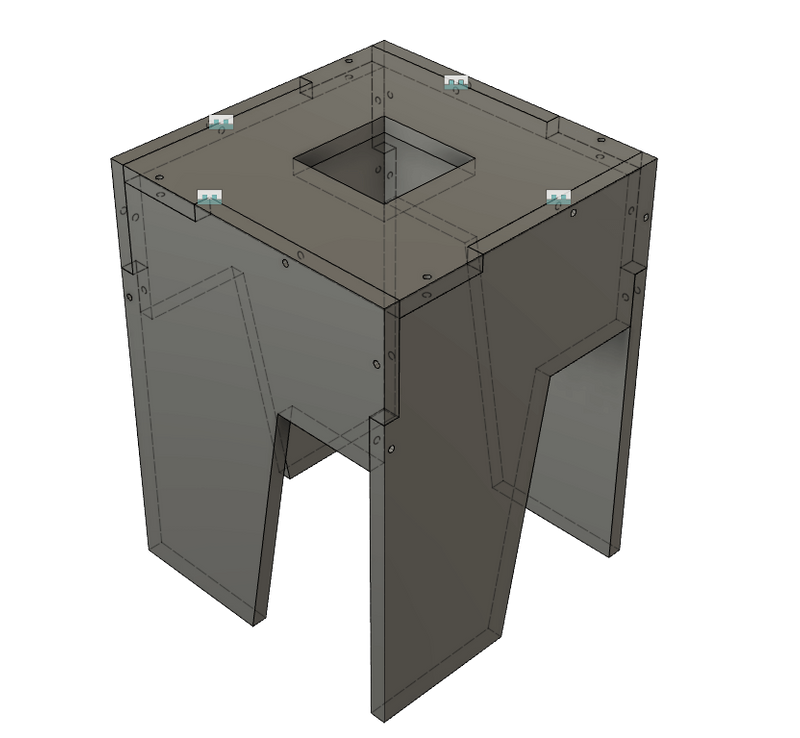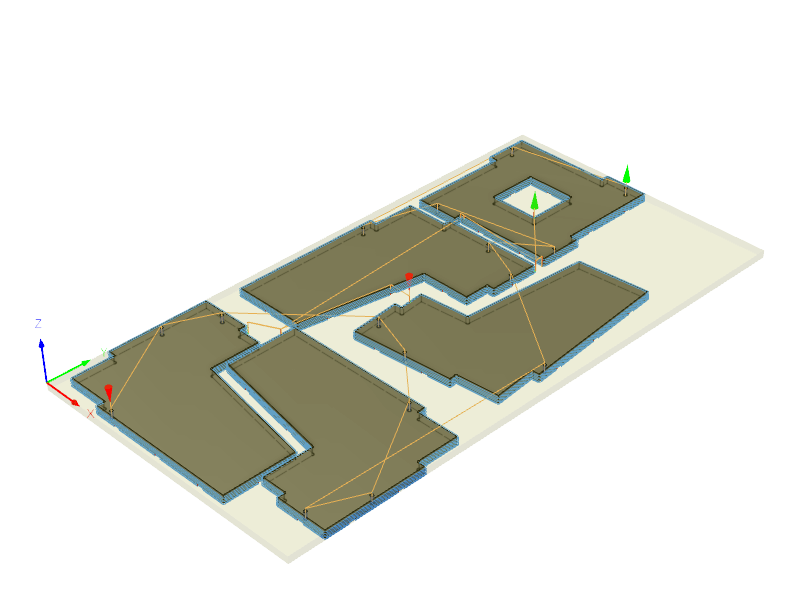 Rotational Table: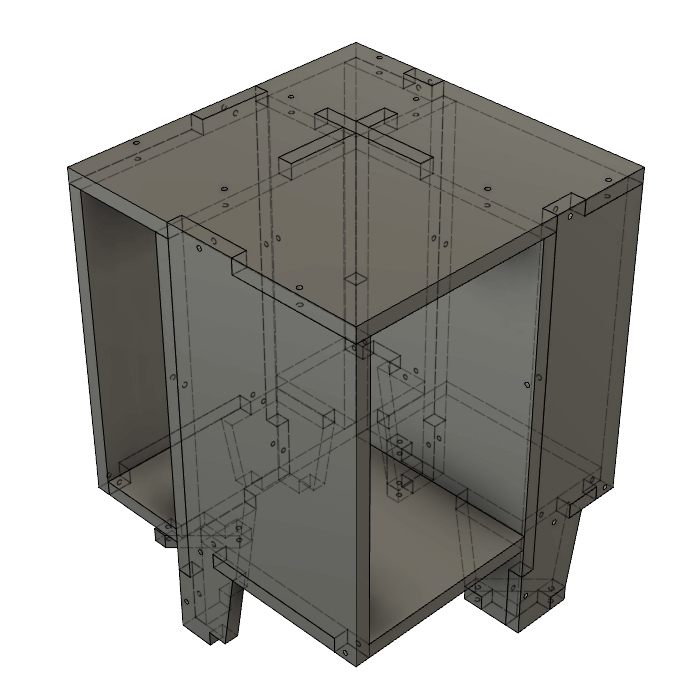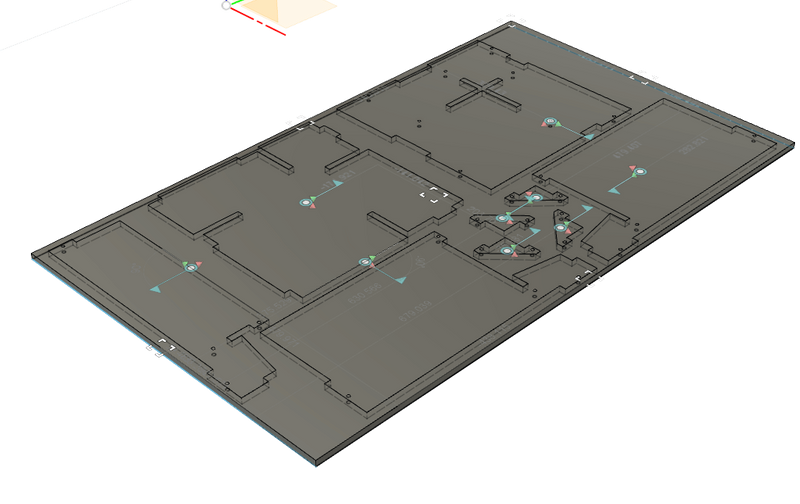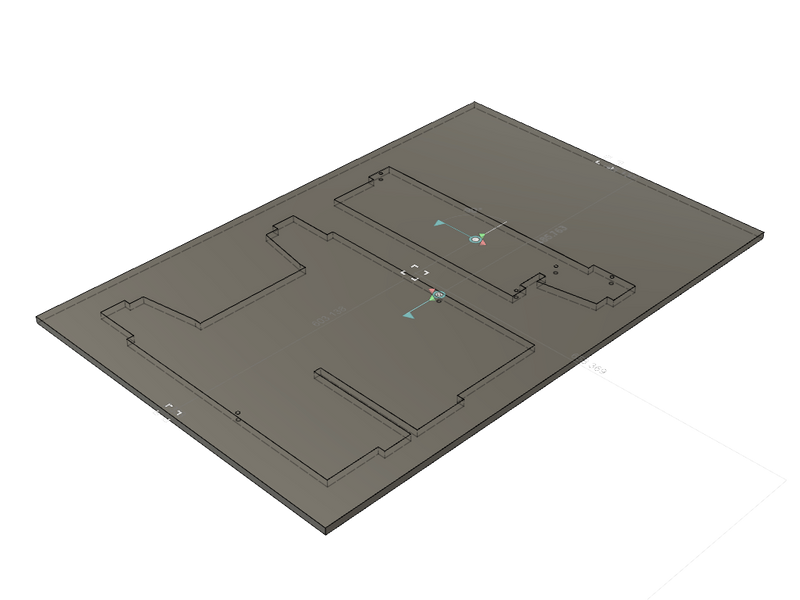 The bit I used for milling the rotational table (12mm fiberboard) and the chair (15mm Plywood) is 6mm thick and its shape is two-flute square flat.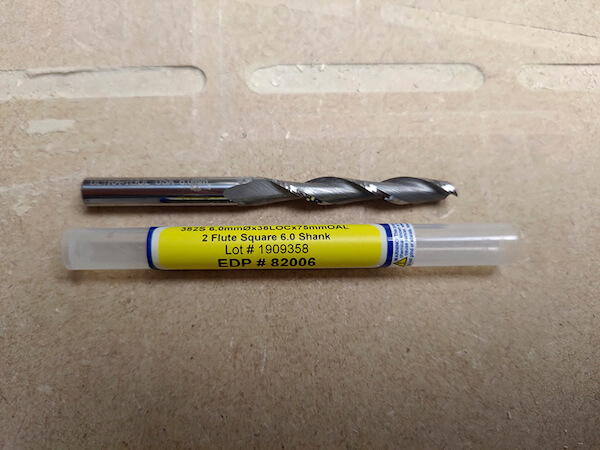 I followed the steps below to generate the toolpaths:
Select 2D Contour within the Manufacture section.
Add the bit to the Tool by typing correspondent parameters.
General: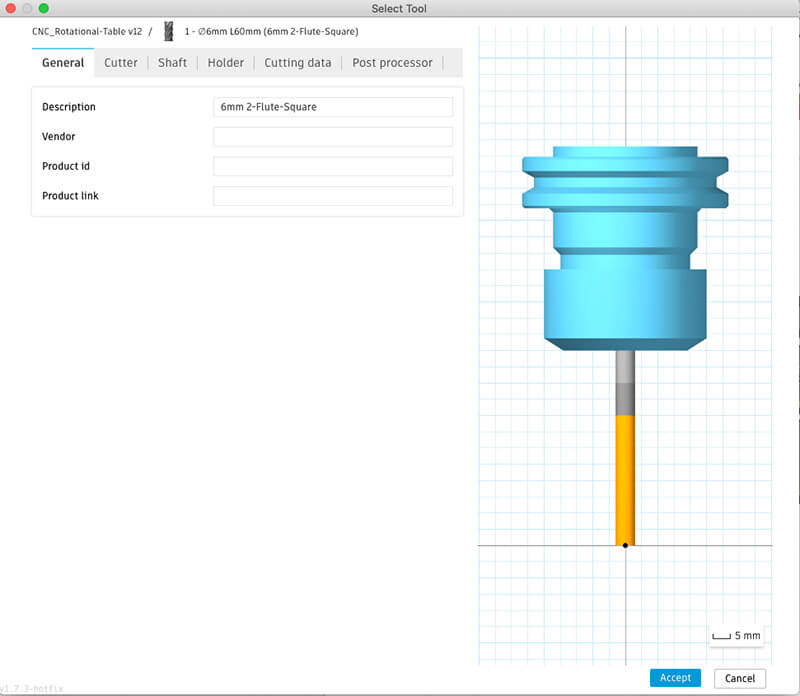 Cutter: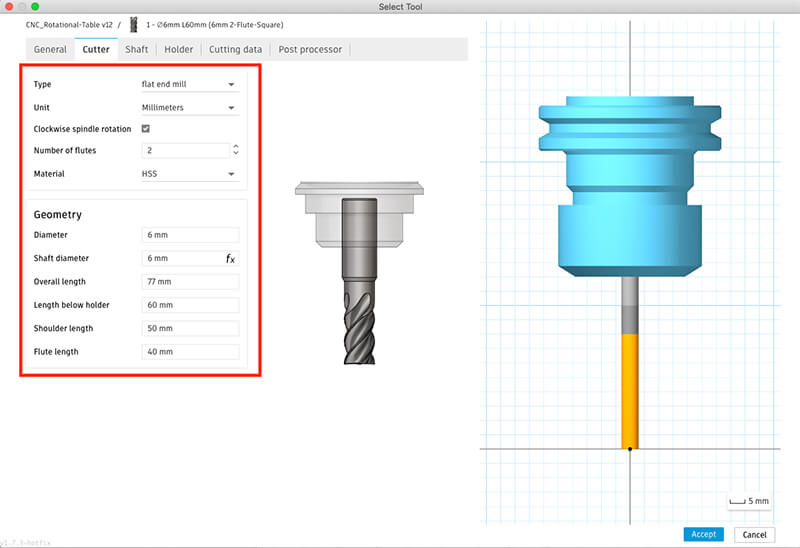 Cutting data: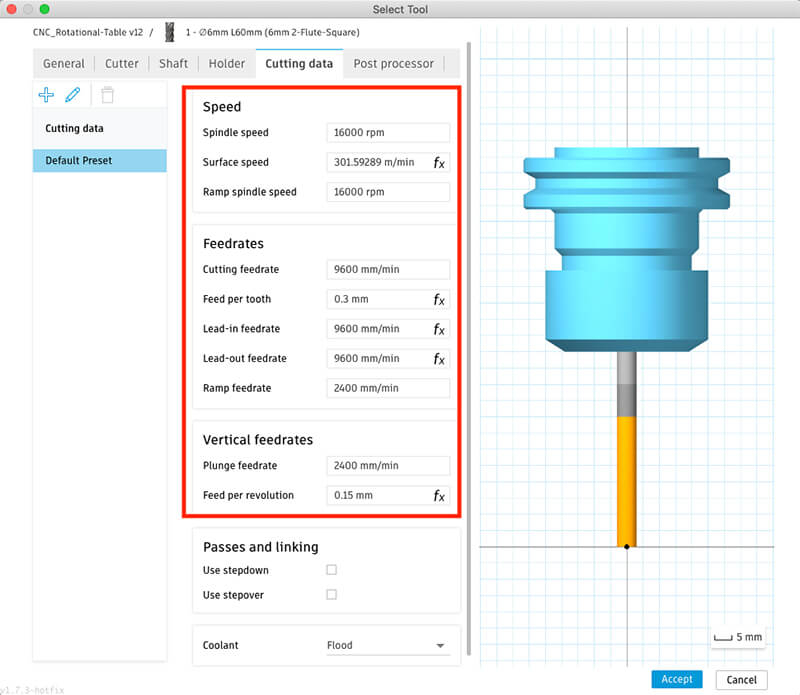 Cutting speed & Tool Feed Calculation: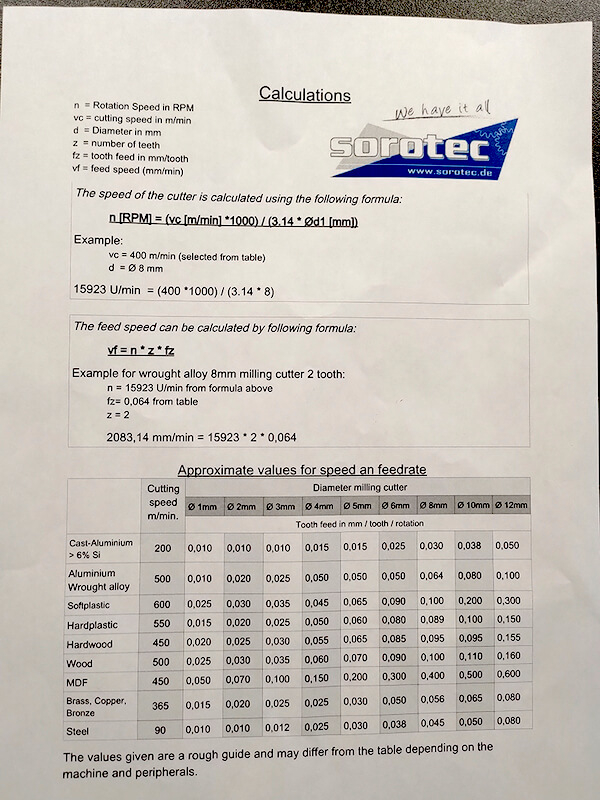 Post processor: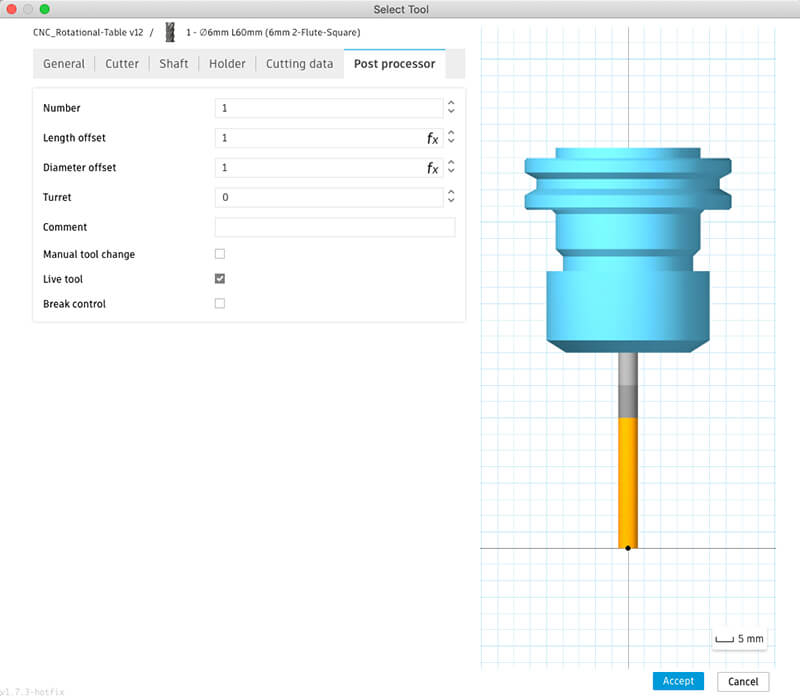 Back to the 2D Contour window to finish the settings of other tabs.
Geometry:
Heights: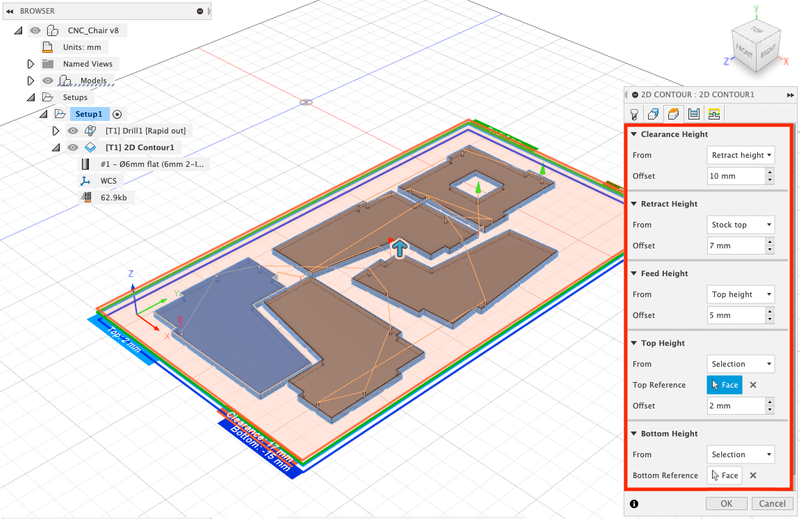 Passes: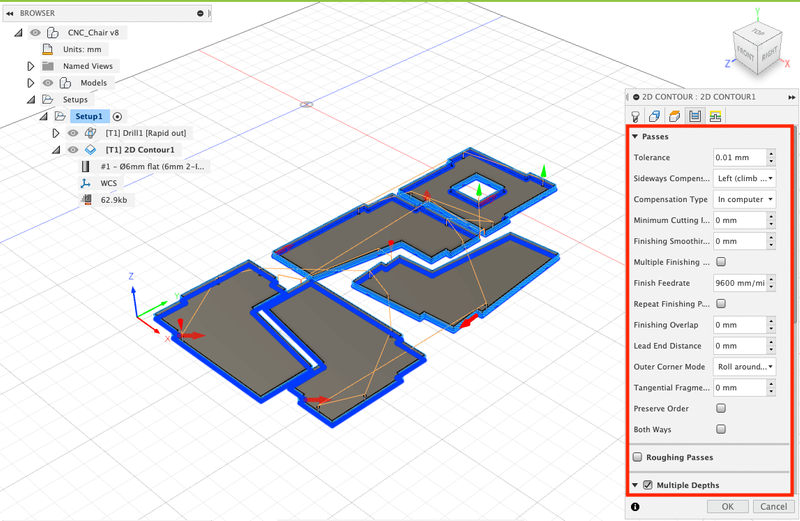 Linking: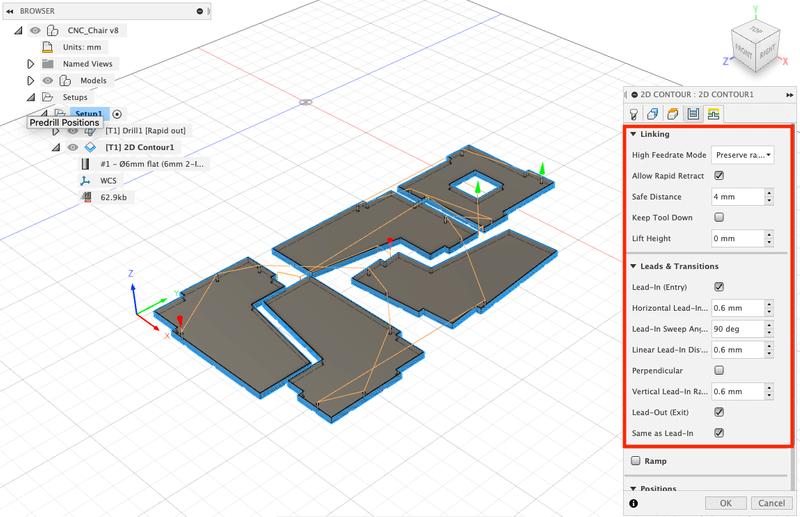 Click Generate to get the toolpath.
Click Simulate to watch if the spindle moves correctly.
Click Post Process to set the correspondent post processor (Here: Mach3Mill) and export the tap file for milling.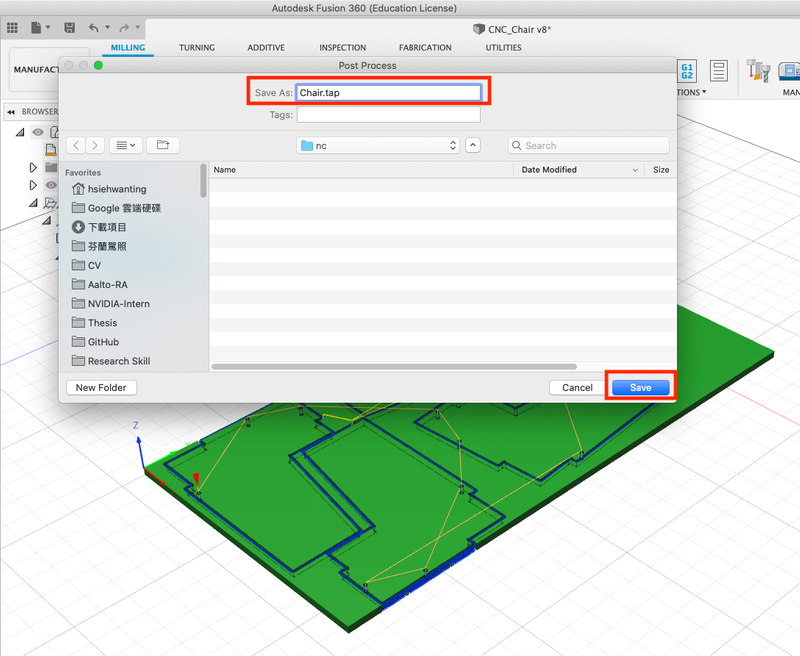 Fabrication: Recontech 1312 CNC Milling Machine
Following is the CNC machine I used for milling.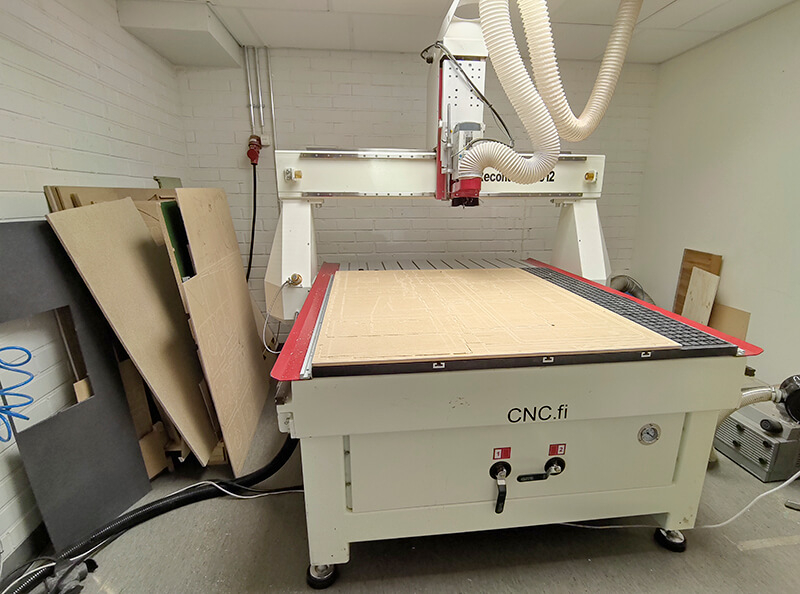 The fabrication steps are:
Follow the manual to set up the CNC working environment. The correspondent buttons:
Use foams and the built-in vacuum table to suck/fix the plywood.
Insert the bit into the spindle with 2 spanners.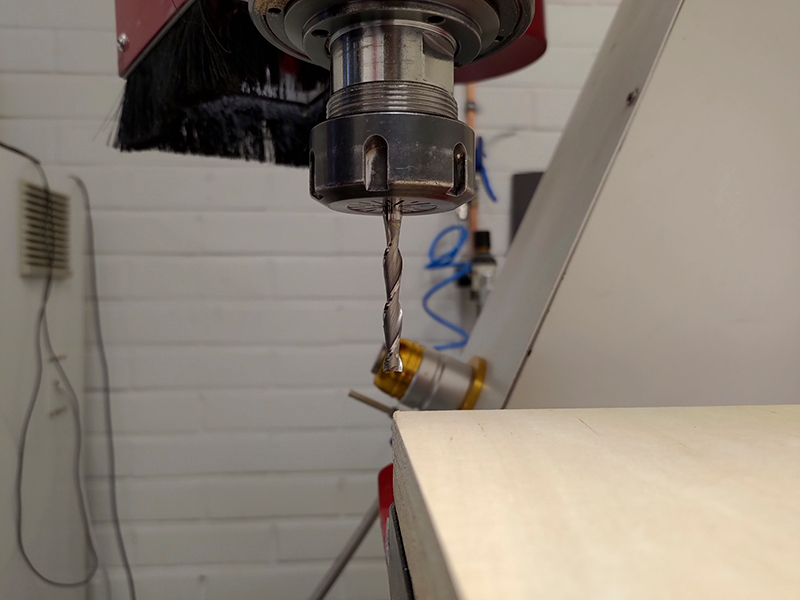 Measure the focus of the z-axis by pressing the Terän mittaus button in Mach3 to touch the yellow magnet.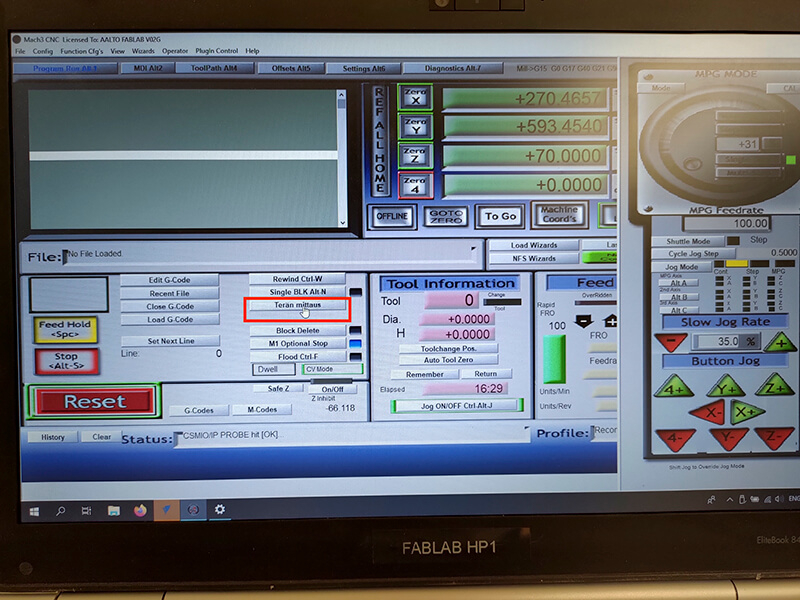 Set the milling origin to the bottom left corner by moving the spindle with Left, Right, Up, Down Arrow and Page Up/Down keys.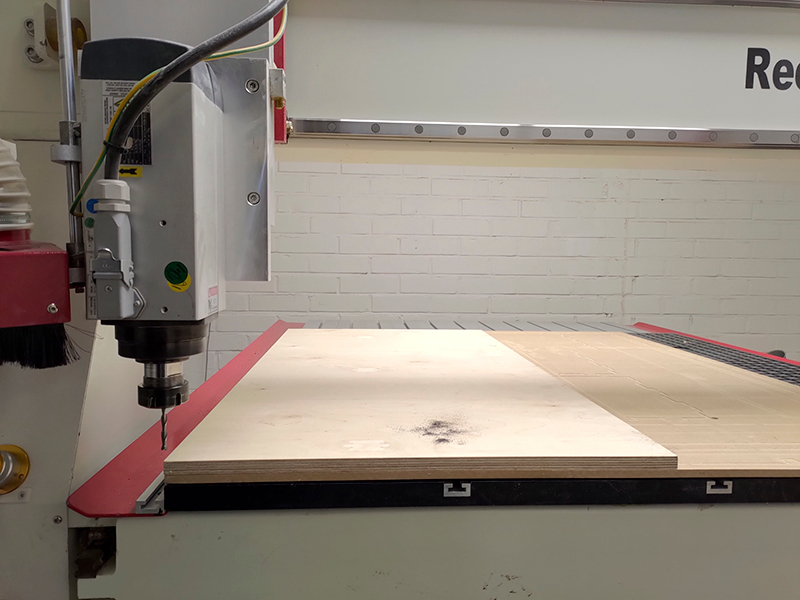 Open the tap file in Mach3.
Click Regen Toolpath.
Reduce the Slow Jog Rate to 20% during the initial milling.
Start milling by pressing the red button in the outside room.
The inital cut depth:
The max cut depth:
Gradually increase the Slow Jog Rate to 100% during miiling.
Assembling & Sanding
After finishing milling, I followed the steps below to do the post-processing:
Separate the cutting parts with the following tool manually.
Assemble the chair with screws and an electric drill.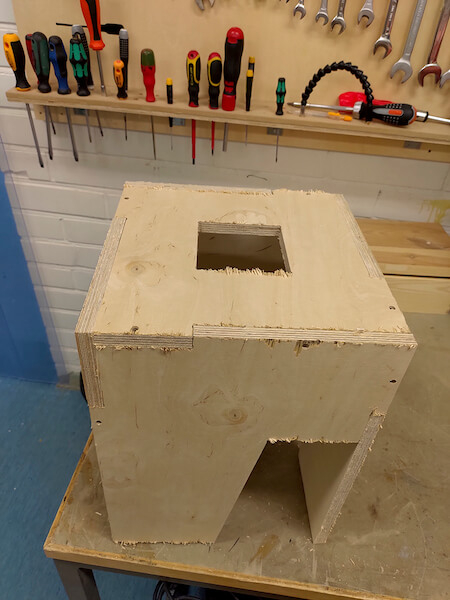 Remove the rough wooden fibres with a sanding machine.
Fix the chair for gluing with G clamps.
Add the top sheet.
Remove the extra glue with tissues.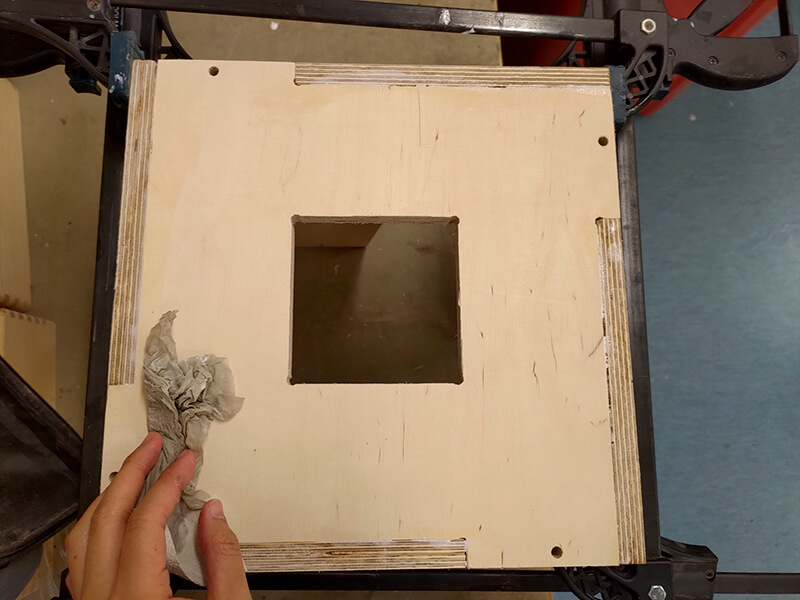 Wait for drying.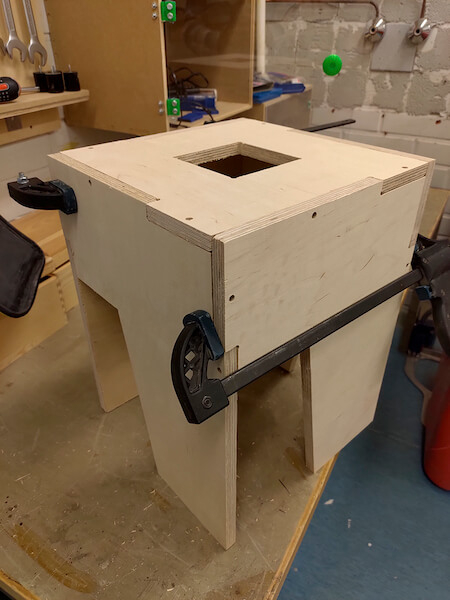 Finish!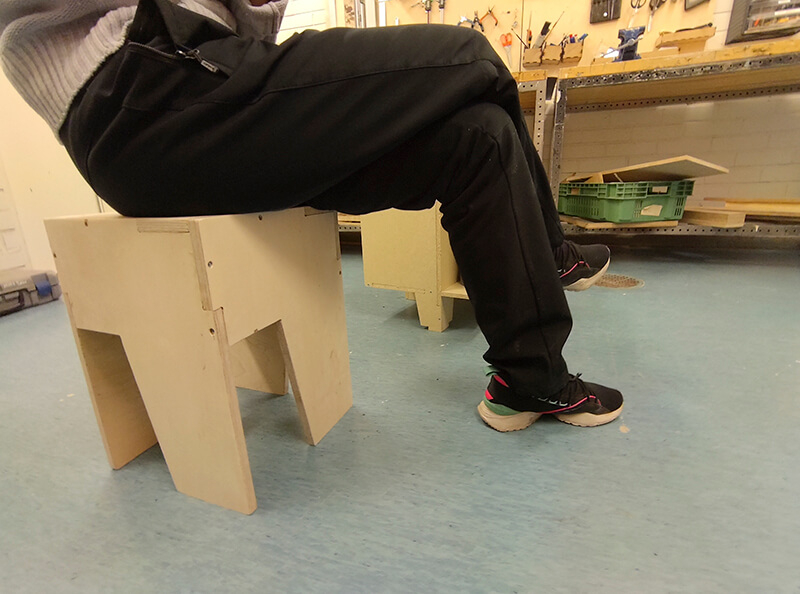 End Result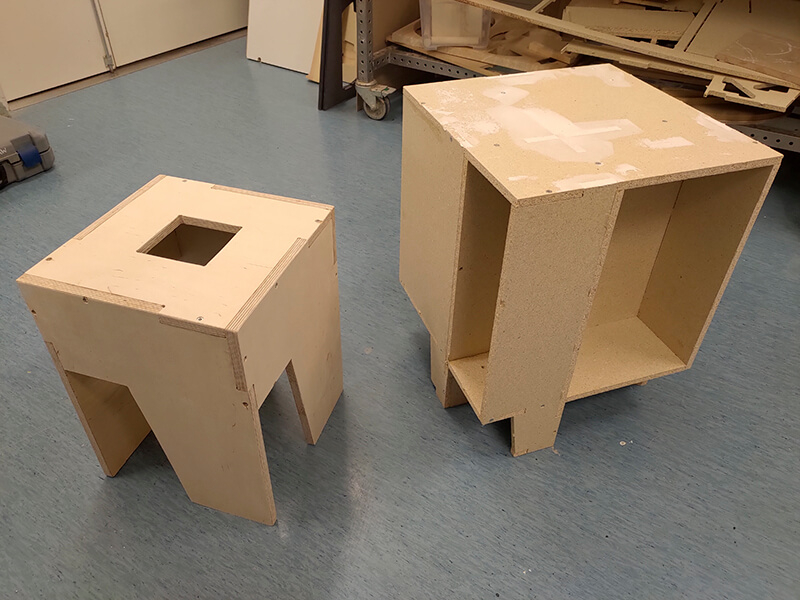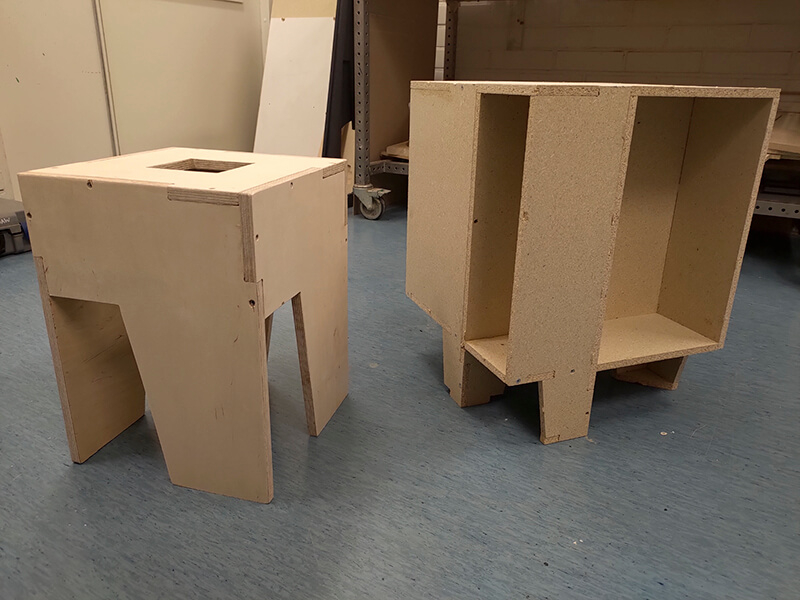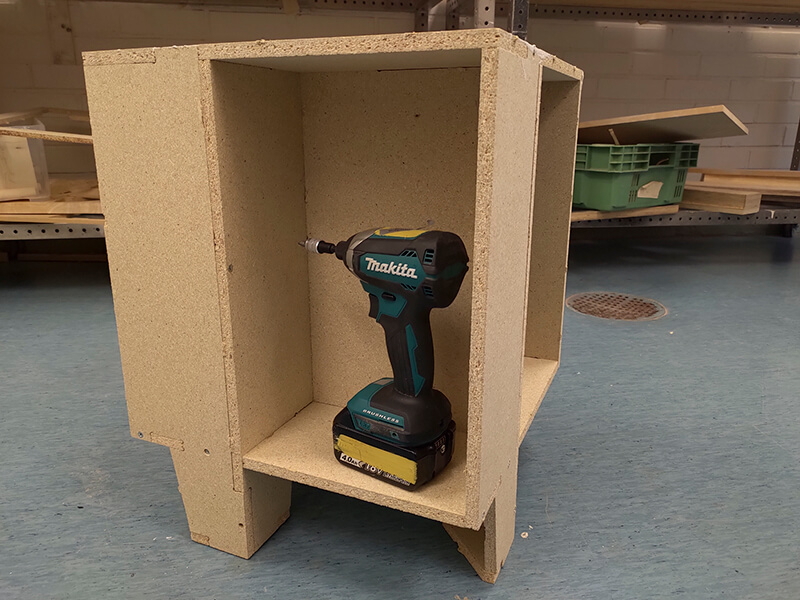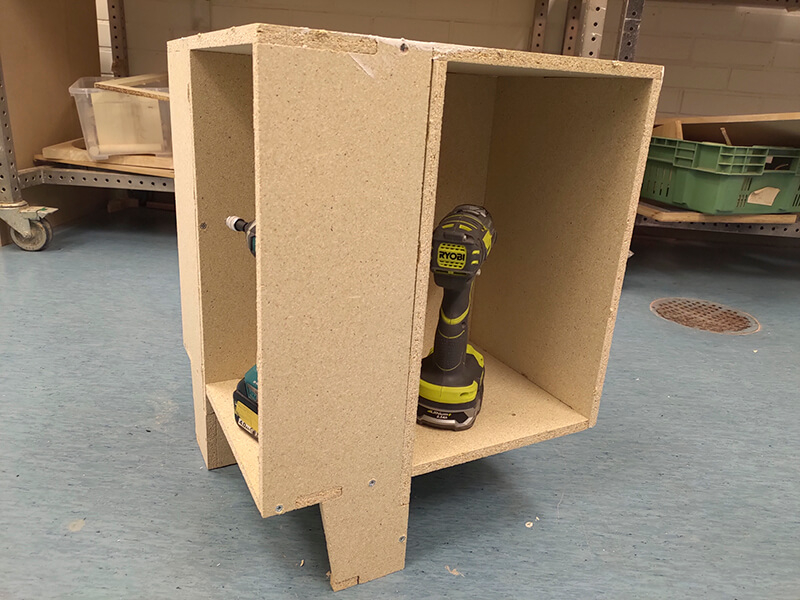 Problem & Solution
The dust sometimes affected the sucking strength of the vacuum and therefore made the plywood move during milling, which was really dangerous. I needed to pause the machine to remove the dust and fix the sheet again evrey now and then before continuing milling.